"12South Marketing is AMAZING! They have helped me grow my business from not profitable to very profitable!"
- Katy Allen / Artful Agenda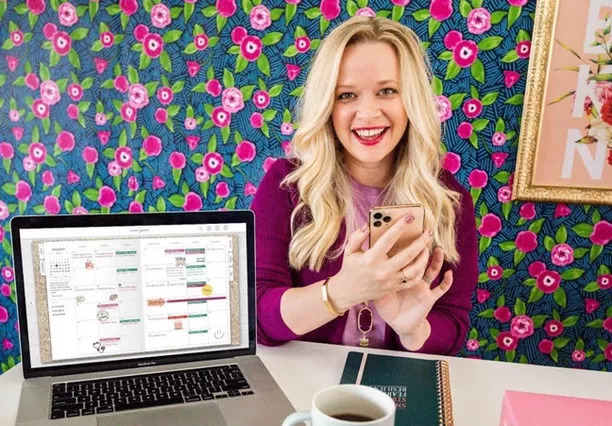 Artful Agenda came to us with an amazing calendar app, great potential, but few users. we knew users would love the app once they were able to try it, we just had to get them in front of it first.
Using the Offer Bridge, we dove into the emotional connection people have with paper planners, the reasons  why they need digital, and the false beliefs that stop them from doing so.
With our offer aligned, we developed an UPSYD video treatment and a library shoot to have plenty of creative assets for testing, multiple social campaigns, and our lead video ad.
Relaunched off the strength of our winning UPSYD video, we were able to provide stable growth and iterate content from our initial shoot for almost a year before needing to capture and shoot new creative.
website and social traffic in 24 months
Social posts with thousands of engagements and a 2:1 comment to share ration
10x website and social traffic in 12 months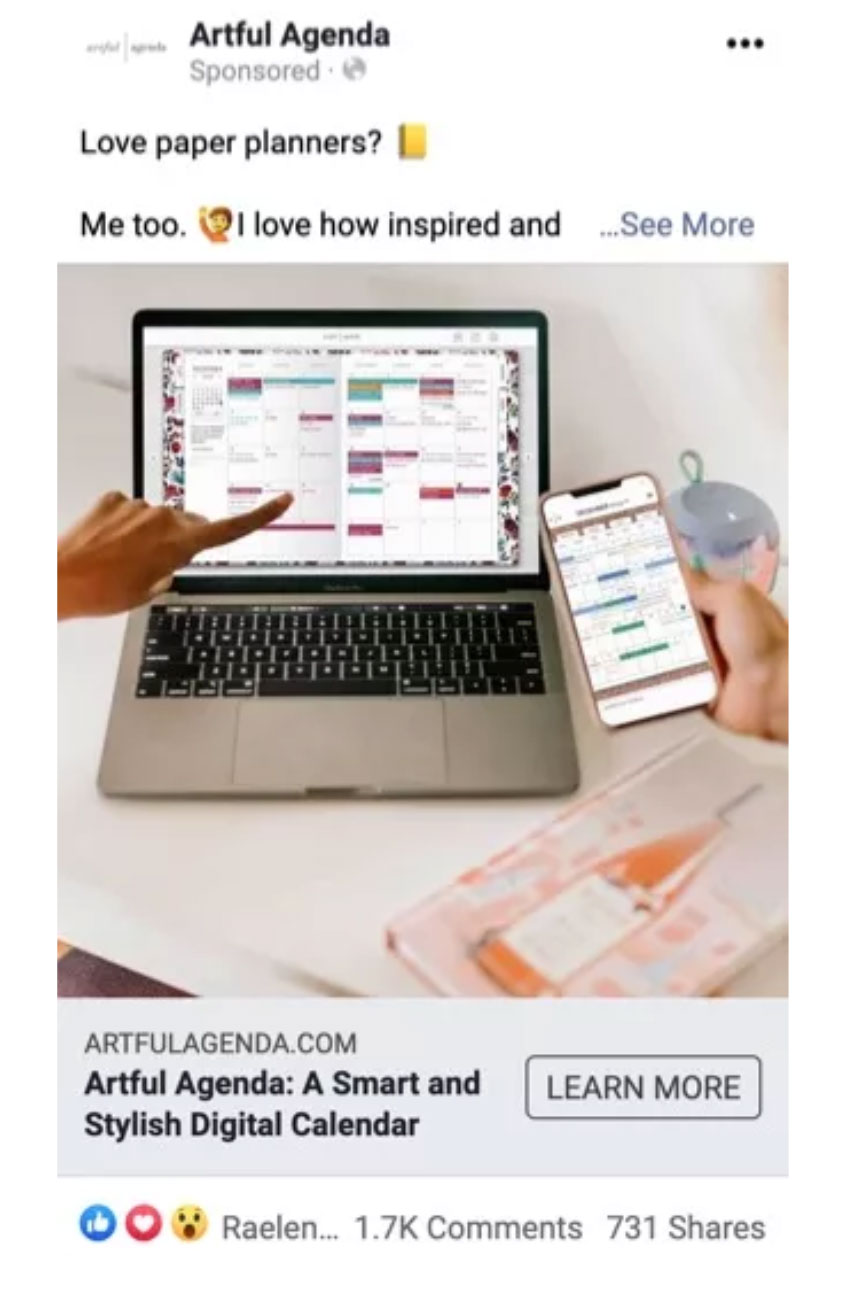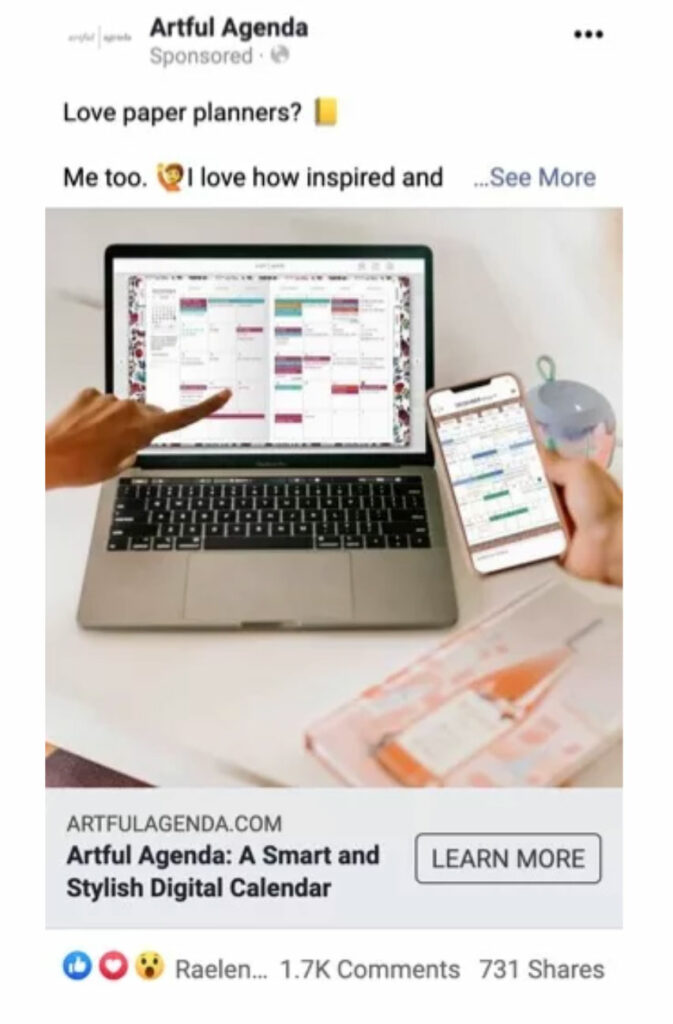 Plus, A stable. cynical plan to continue to build on past success for future growth.