Sometimes it can feel like we're constantly putting out content, but never getting real traction from it.
A number of things could be happening in this situation – is your content engaging? Is it relevant? Is it properly formatted?
Maybe it's all of those things, and you're left scratching your head wondering, "What are my people really thinking?"
It don't hurt to ask!
Your content is always aimed at serving your people. So when they don't seem too thrilled about anything you post or share, you may find yourself wishing you could just ask them what's on their minds.
Thanks to the magic of the internet, you can do this! No, really! You can straight up just ask them.
The internet is a widely anonymous place. Because of this, it's refreshing to have human interactions online. Commenting, DMing, Slacking, and sharing.
Asking your fans and followers what's on their mind is a great way to encourage interaction between you and them.
Plus, it feels really great when a business or individual wants to hear what you have to say.
There are multiple ways you can reach out to your people directly to ask them what's up: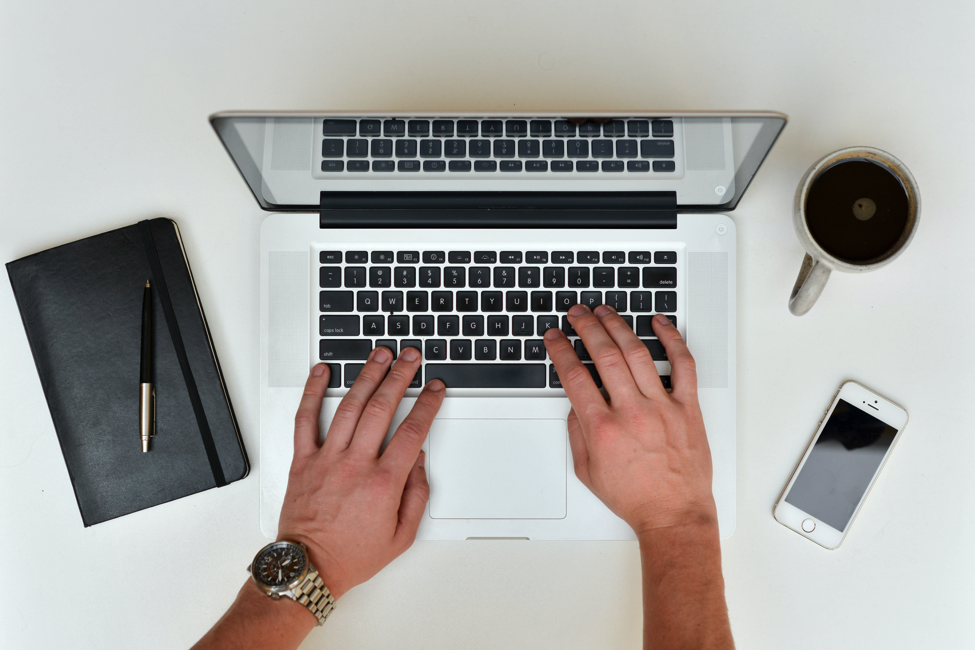 1. Send an email to your list and encourage replies
This will work the best if your list is on the smaller side. Boutique agencies and indie labels will like this approach, since it's highly direct and small scale. Write a personal form letter (oxymoron? Not so much in this day and age) addressed to your list. Here's an example:
"Hey gang,
I know you guys love great music and we're excited to bring you more of that as the year unfolds. But we really want to know, what do you look forward to most from us? Do you watch videos or prefer text posts? Behind the scenes glimpses on Snapchat, or in depth opinion posts on Facebook? We want to know exactly what you love to see and how you love to see it, so we can curate even cooler content for you to enjoy.
Hit reply on this message and drop us a line."
Feel free to use this as a starting place, and tweak to fit your brand.
2. Share a (fun!) survey
The key to this is fun. It's gotta be interesting to fill out this survey. In fact, avoid using the word "survey" at all, because it's super stuffy and not-fun.
We love TypeForm because it makes the survey taking process really enjoyable. Their interface is big and bold, and makes for a super fun experience just filling out a form.
Make it short and make it sweet. 1-3 questions. Pick them carefully. You can offer multiple choice options and allow a write-in. TypeForm allows you to even make logic jumps.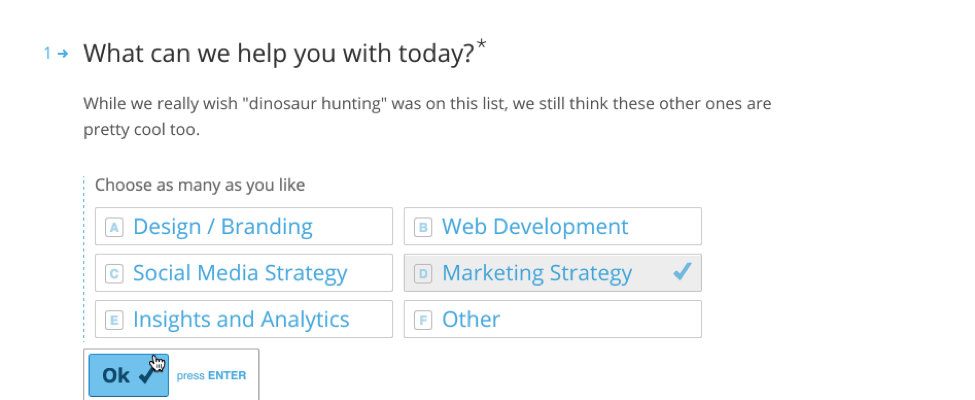 Now share the link to the survey all around – Your socials, your email list, on your website. When you get some answers, you'll be able to check out the handy Analyze tab in the back end of TypeForm for all sorts of numbers and graphs and tools to help you look through the data.
3. Look at your website's analytics
Nothing speaks truer than numbers, baby. Take a look at Google Analytics for your website. Where are people going? What pages are they spending the most time on? Where are they dropping off? How to do they find the site? Did they come through a social media post? What are the numbers on that post?
It should be very clear what the highest performing pages are on your website. Head over to our social channels and look at the analytics there. You should be able to see what your highest performing posts, tweets, pins, or links are.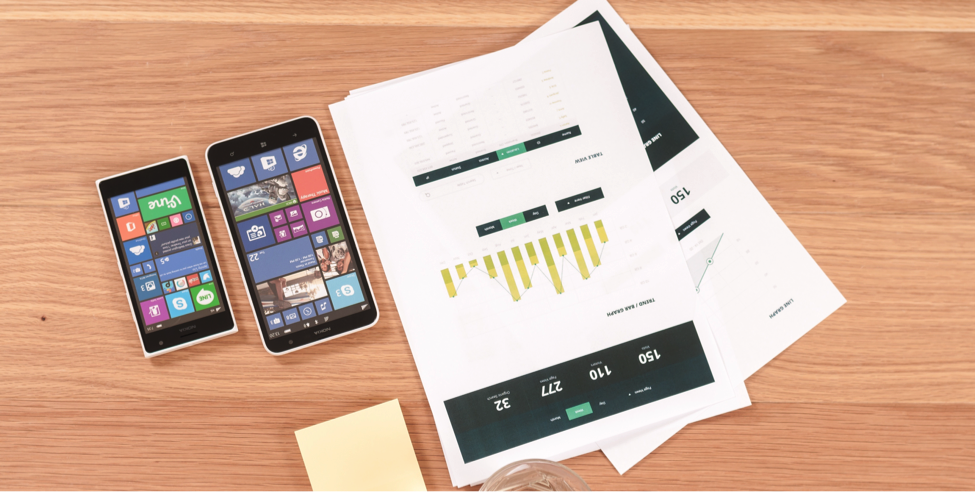 You'll be able to figure out a ton of stuff about you people when you look at the numbers. In fact, this is one of the very first steps we take when starting an inbound marketing campaign for any client. We want to know exactly how everyone is interacting with content, so we can create the best strategies possible.
[CTA of some sort ;)]